Famous Stars and Straps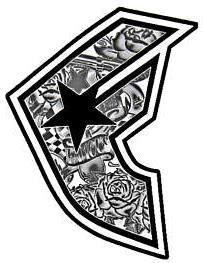 Značka Famous Stars And Straps vznikla v roce 1999 v Kalifornii. Jejím mecenášem je známý bubeník Travis Barker (ex-Blink 182, Plus 44). Travis chtěl prostřednictvím své značky projevit k čemu všemu má velmi blízko. A daří se mu to stále bravůrně. V nových kolekcích F.S.A.S., které vycházejí čtyřikrát do roka, vždy najdete skvěle skloubené styly, jako je skate, punk a v neposlední řadě i hip hop.
Do rodiny Famous Stars and Straps patří hudebníci jako B-Real ze Cypress Hill, Mark Hoppus (ex-Blink 182, Plus 44), kapely Sum 41, Sonic Syndicate, nebo extrémní zabijáci na SK8 prknech Jereme Rogers, Luis Tolentino, Kurtis Colamonico a mnoho dalších. Např. BMX rideři Chris Doyle, Rick Thorne.
Široká škála ostrého designu vám nabízí modely od spodního prádla, triček, mikin, bund, kšiltovek New Era, až po slavný Boombox kazeťák.